Best Online Grocery Stores – The New Safety Measure Amidst the Pandemic
"Oh, how tired am I of writing about everything going digital.."
But I guess that's the world we are living in, where groceries to sophisticated hand-made dishes, everything is just one click away.
Now, we don't even have to carry those heavy bags of groceries and can get everything delivered to us from online grocery sites. It exists to make our life easier.
Human minds have explored a wide range of ideas, some corners remain untouched while others decide to develop the explored ideas with a touch of their methods. And that's how we can see competitions in every field, including the online grocery stores. It's all about the quality and time of delivery now!
So before surfing into one of the grocery sites, let's appreciate the tiny fishes in the race of whales that are turning all eyes on them.
Food Rocket
Launching itself in the old market of online grocery delivery in the CA, USA, it decided to fight its way to the top among the various existing big shots by doing something new.
It has recently grabbed a $2 million investment round from AltaIR Capital, Baring Vostok fund, and the Angelsdeck group of business angels, including Philipp Bashyan, of Russia's Yonder, who has joined as an investor and advisor.
Its users can use the mobile app to order fresh groceries, ready-to-eat meals, and household goods that will be delivered within 10-15 minutes.
As mentioned by the CEO of Food Rocket, the level of competition in this market in the U.S. is still manageable and that is why Food Rocket stands a chance to change the shape by introducing better quality products and fast delivery time. It also wants to transform the idea of brick-and-mortar grocery stores into completely online.
Top 5 On-Demand Grocery Stores in India
Being home to 136 crores people, India has undeniably a large market for groceries and goods, and just like anybody else, everybody wants things to be delivered to their doorstep. Adding fuel to it, the pandemic has driven all to be locked in their houses and at a time like this, we realize the importance of online delivery systems. So try to stay home as much as possible because here is the list of India's top 5 Online Grocery Sites to deliver all the goods safely to you.
» Grofers
Being one of the best online grocery stores in India, they connect the consumers to the local stores and makes every desired grocery item available on their site. Being an on-demand store, Grofers delivers veggies, fruits, other grocery items, baked goodies, electronics, cosmetics, flowers, baby care, and pet care products as required by the consumers. It allows the consumers to set their preferred location and shop from that area at their convenience. You can also book your delivery slot and keep real-time track of your order.
» Big Basket
Big Basket is one of the leading online supermarkets that sells fresh vegetables, groceries personal care products, household items, meat and eggs, bread, and staples. Quality being its supreme concern, it also delivers your order within 90 minutes.
Being available in Chennai, Bangalore, Hyderabad, Pune, Mumbai, the people in these cities can enjoy discounts on groceries and can gift coupons to their loved ones.
» JioMart
Yes! Your favourite sim brand is now winning over the on-demand grocery market as well. Launched in 2019, it works as a bridge between the customers and the local grocery stores, primarily focusing on the delivery of groceries and daily essentials.
» Amazon Pantry
Just like the Reliance groups, Amazon has widespread business in almost every category of the market. Providing all kinds of groceries at affordable prices and discounts is its speciality.
» Spar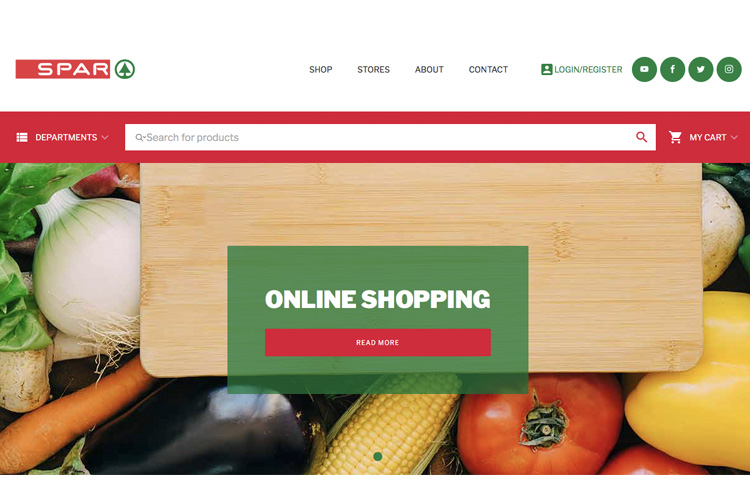 Spar is well known for its highly competitive pricing. Along with the groceries, it also offers good deals on fashion and beauty products, electronics and home decor items.
On-Demand Grocery Store is one of the best ideas if you want to become a modern entrepreneur. And the things that can lead to the success of your online grocery business are:
Good deal and partnership with the local grocery stores
Partnership with reliable delivery services
Modern and eye-catching marketing tactics
Discount coupons (time to time)
An online platform is the base of an online business and we understand that wholeheartedly. So, if you want a seamless app/website for your new business, we are always just a click away!